Meet Crystal over at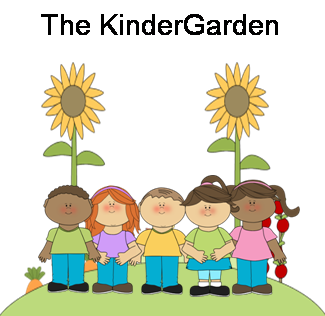 Check out her blog: http://mykinder-garden.blogspot.com/
What do you teach? And where?
I teach Kindergarten in a small town in North Carolina.
What is one of your favorite memories in the classroom?
Wow! So many to choose from... One of my favorite memories is from a tea party I held 2 years ago while we were studying England. Everyone had their tea, scones and cucumber sandwiches and we were getting ready to start. One of my parent volunteers said something about holding up your pinky finger while you drink your tea so you can be fancy. As she said it, she raised one of her hands (empty) with just her pinky extended. The whole class looked at her, with a somewhat confused expression on their faces. Dutifully, they all raised one hand in the air with their pinky extended... and then drank their tea with their other hand... We laughed for days when we thought of that story.
What was your hardest experience while teaching? How did you overcome it.
teach at a school that has a high ELL population. About 99% of the ELL population is hispanic. It's not unusual to get a student who does not understand English at all but I've always had at least one child in my room who was fluent in English and Spanish. However, in the middle of the year one year, I got a student from Pakistan who had only been in the states for about a week. It was really difficult because I did not have anyone who could translate for me. I eventually found a third grader who spoke his language that we could use in emergencies, but he wasn't available all day every day.
I overcame the stress of that situation by letting go and watching his joy at new discoveries. For example, he LOVED to flush the toilet. He would go in the bathroom, flush the toilet and just giggle as he watched the water swirl around. It also helped that he really bonded with a student of mine who was really patient and a really good reader. They spent a lot of time reading and talking, which helped immerse him in the English language.
What advice would you give a new teacher or someone switching grade levels?
Find an experienced buddy. Choose carefully though, you want to align yourself with someone who will build you up and help you grow, not someone who will bring you down.
Crystal would like to offer all followers a