Meet
Stephanie Harpole over at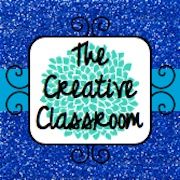 What do you teach? And where?
I have taught 6th-8th grade Literacy Enrichment , which is an ELA elective for students who struggle on state testing, for the past five year in Louisiana. I will be teaching 6th Grade ELA this coming school year.
What is one of your favorite memories in the classroom?
Since I work with students who struggle and are often labeled as "at-risk" students, my favorite memories in my classroom are those moments when a student who has been struggling and not able to master the work finally gets it. Those smiles are enough to brighten even the most stressful or bad day. I had one particular student this year who was very low and just could not write proficiently. He had a little to no confidence in his abilities and would often shy away from participating in class discussions. I spent a great deal of time working with him and doing mini-interventions with his writing skills. I will never forget the moment during one of those interventions where he was finally able to take control of his learning and not need me to walk him through things. The smile and the way his face lit up when he realized what he had done was absolutely amazing. By the end of the school year, he had gone from a 4/16 on his writing pre-test to a 9/16 on his writing post-test. Those moments and this student are the exact reason why I am a teacher.
What was your hardest experience while teaching? How did you overcome it.
I think my hardest experience was my first year of teaching and the issues I had with classroom management. I was very naive about how to handle my extremely rough group of students, many of whom were one to two years behind. It was very hard to overcome that and be 100% confident in my choices. It was a valuable learning experience though. I learned the importance of consistency and beginning a new year with a firm grip on my students and expectations. By beginning the year and really focusing on routines, procedures, and firm, consistent classroom management strategies, I have not had an issue with this the previous four years.
What advice would you give a new teacher or someone switching grade levels?
I think the most important thing is to be open to the changes and be positive. It can be overwhelming, but remember that good teaching is good teaching regardless of grade level. Use your own teaching experience and don't be afraid to ask for help if you're not sure what to do.
Stephanie would like to offer all followers a