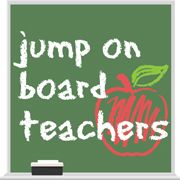 What do you teach? And where?
I taught Kindergarten for 25 years and was Director of a Preschool and Kindergarten program for over 18 years. I was a reading specialist during this time and also developed curriculum for our school in Memphis Tennessee. I have worn many hats during my career in education but by far my favorite part was working with the children! They are my passion! I just retired this year to spend more time with my granddaughter whom I love dearly. I am teaching Sunday School and developing curriculum and other fun products for Teachers pay Teachers. I have accumulated a lot of great teaching ideas over the years and I am glad I will be able to share with other teachers on this wonderful site. My career has been gratifying and rewarding to say the least. Ironically, it continues with the work I am producing on TpT. I am fairly new to this site, but please feel free to come check out my store.
What is one of your favorite memories in the classroom?
One of my favorite memories teaching in the classroom was working with a little girl that would not speak. When I say would not talk, she did not speak for almost two years. The parents took her to be tested and they did not find anything medically wrong. She had great parents and nothing traumatic had ever happened to explain this either. At the end of the school year I was working in my reading groups and decided to try coaxing this little girl, once again, to read aloud. I pulled her aside and to my astonishment she actually spoke! The next day the same thing and then she started whispering to her peers. By the end of the year you would never have known this was the same child. The parents believe because she was not pressured and built a trust with me, she finally opened up. I will never forget that little girl!
What was your hardest experience while teaching? How did you overcome it.
One if the hardest experience I had teaching was working with an abused student who had major anger problems and learning disabilities to compound the issues. At one point I went to the administrator and said either he had to go or I could not do this. She asked me to give it a little while longer. It was tough but I found that the more structure I gave him the more he calmed down. Believe it or not, he ended up being one of my favorite students!
What advice would you give a new teacher or someone switching grade levels?
It is a scary thing to be asked to teach a different grade when you have been teaching a certain age of children for so long. We all tend to get in a comfort zone. I think the more experience we get teaching different grade levels the better teachers we become. You will be surprised how quickly you will adapt to your new environment so accept the challenge as something positive in your life.
Joan would like to offer all followers a
Freebie!!
Go Fish CVC Short Vowel Game